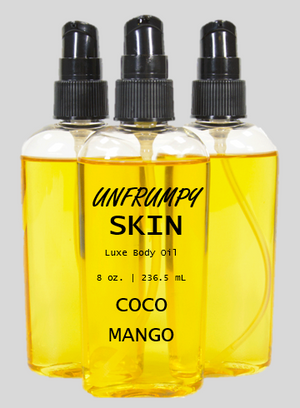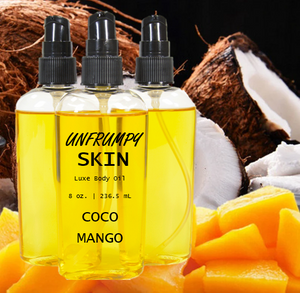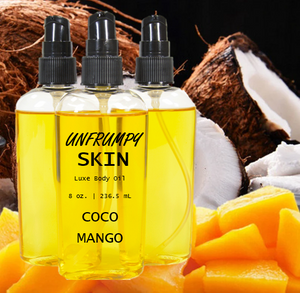 Coco Mango Body Oil
If you love the ever popular Bum Bum fragrances, then you will adore this luxe body oil with notes reminiscent of mango and other tropical fruits.  Similar to the Bum Bum scents, Coco Mango Body Oil is a luxury blend of sweet honey and creamy coconut fragrances.
Most effective when applied to damp skin.
Size - 8 oz. | 236.5 mL
Also available - Coco Mango Body Butter.
Natural Ingredients for Sensitive Skin -  Because our products are formulated to be all natural, they do not contain preservatives.  In rare occasions, when you receive your order, you may notice some "settling" of the product or product separation (especially at warm temperatures).