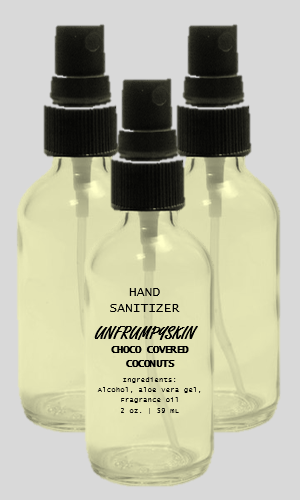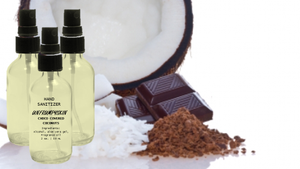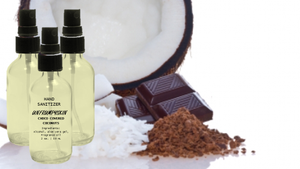 Choco Covered Coconuts Hand Sanitizer
This elegant, yet fun and playful hand sanitizer, with notes of chocolate and coconut, will having you skipping dinner and heading straight to desert! Includes 10g, fragrance free soothing hand lotion for moisturizing after sanitizing.  

Size - 2 oz. | 59 mL
Natural Ingredients for Sensitive Skin -  Because our products are formulated to be all natural, they do not contain preservatives.  In rare occasions, when you receive your order, you may notice some "settling" of the product or product separation (especially at warm temperatures).  No worries, simply gently shake the ingredients and your product will be good as new!  See our FAQ's for more info about our hypoallergenic product ingredients.