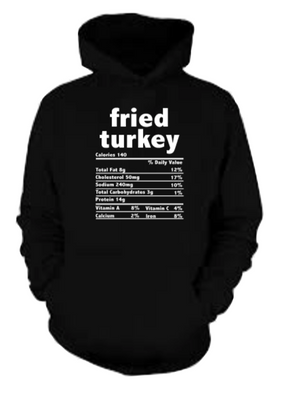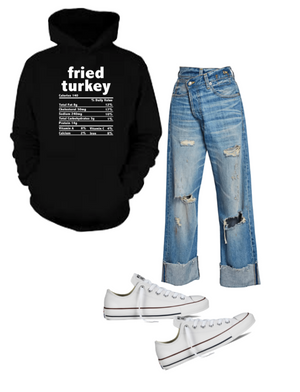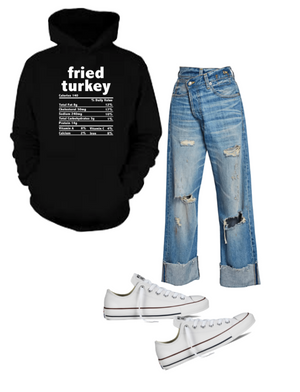 Fried Turkey Hoodie (Unisex M/W)
BE CAREFUL FRYING THAT TURKEY!!!  From the UnFrumpyMommy Family Holiday Collection, the "tasty" fried turkey hoodie. Super soft and super on-trend when paired with a stylish blazer and jeans. Also great for other casual looks (jeans, shorts, athleisure).  100% Cotton.
This design is also available as a women's t-shirt.
 Unisex Men's and Women's 50% cotton, 50% polyester hoodie.  For reference, Tan "TheUnFrumpyMommy" (42 inch bust - 5'6" height) wears a Medium in this design. Erik (42" chest - 6' height) typically wears men's hoodies in a Large (L) for an athletic fit, or an Extra Large (XL) for a more loose, casual fit. See Sizing Chart