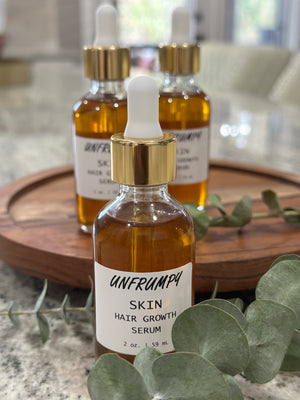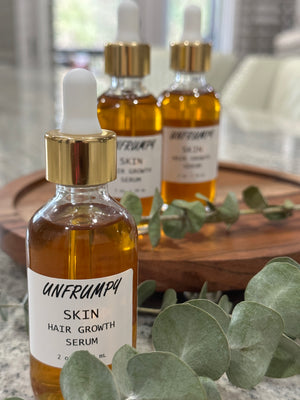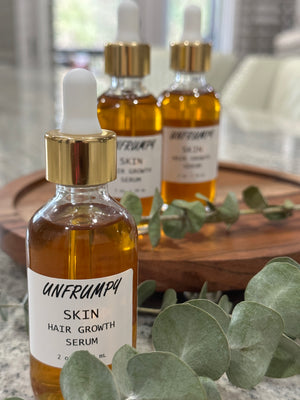 Hair Growth Serum
Decrease the signs of shedding for thicker, longer looking hair.  Jamaican black castor oil has long been known to be ideal for thinning, lack luster hair.  This serum, enriched with JBCO and tea tree oil soothes the scalp and revitalizes hair at the roots. 
For best results see our FAQ's for serum + skin care tips. 
Natural Ingredients for Sensitive Skin - Because our products are formulated to be all natural, they do not contain preservatives.  In rare occasions, when you receive your order, you may notice some "settling" of the product or product separation (especially at warm temperatures).  No worries, simply stir the product gently until the ingredients recombine and place in the refrigerator.  Your product will be good as new!  See our FAQ's for more info about our hypoallergenic product ingredients.