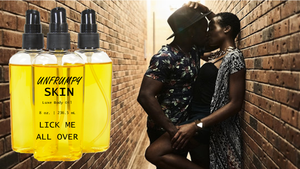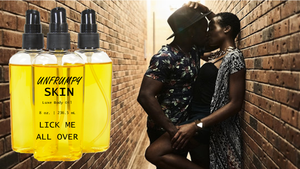 Lick Me All Over Body Oil
Instructions: (1) Apply body oil liberally to damp skin (2) Have your special someone to follow the directions in the name of the oil (3) Enjoy.

Size - 8 oz. | 236.5 mL
Also available -  Lick Me All Over Body Butter.
Natural Ingredients for Sensitive Skin -  Because our products are formulated to be all natural, they do not contain preservatives.  In rare occasions, when you receive your order, you may notice some "settling" of the product or product separation (especially at warm temperatures).